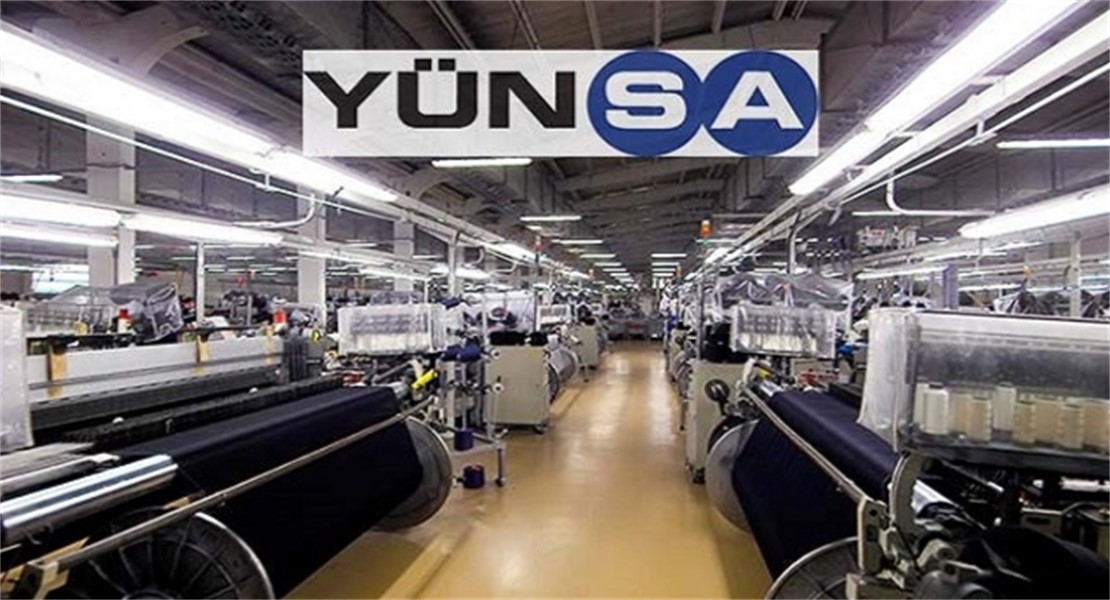 New Export Record from Yünsa, one of the Most Valuable Turkish Brands
According to the results of survey "Top 1000 Export Companies" of Turkey Exporters Assembly (TIM) for the year 2017, Yünsa, the biggest integrated high‐segment of worsted fabric manufacturer of Turkey and Europe, broke a record once again with 199 million TL exports revenue in 2017 by an increase of 19%. Increasing its brand value from "BBB" to "A", Yünsa also became one of the most valuable brands of Turkey in the survey "Most Valuable Brands ‐Turkey 100" by Brand Finance, an international brand‐rating agency.
According to TIM 2017 "Top 1000 Exporter Companies" survey revealed in June, Yünsa, the biggest integrated high‐segment of worsted fabric manufacturer of Turkey and Europe, is ranked 312th with 199 million export revenues. Yünsa increased its export revenue by 19% compared to the previous year. Nuri Refik Düzgören, General Manager of Yünsa, stated that they strengthened their positions with this success; "Today, we are exporting to more countries, offering more than 400 products to our customers. In Turkey, we carry out 70% of the exports in our sector. Export consists 2/3 of our annual turnover and we meet about 5% of the world total worsted market. As Yünsa, in the last 5 years, we exported products worth TL 906 million to the international market. Today, we are one of the five largest high‐segment worsted fabric exporters in the world with our production capacity, and we are doing business with many international brands. Expanding to the Far East, where we are currently working with relatively small volumes in 2018 is our main strategy. We will continue to contribute to the economic growth of our country and to the national economy and industrial accumulation in line with our export targets".
Yünsa, one of Turkey's Most Valuable Brands
Yünsa strengthened its success in exports with brand value. In a newly released survey by the international brand rating agency, Brand Finance, where they rated the brands operating in Turkey in the automotive, finance, energy and many other industries, Yünsa improved its brand strength from "BBB" to" A" and has been registered as one of the most valuable brands in Turkey. Stating that "As Yünsa, we are not only contributing to the domestic economy through direct investments and the employment we provide; but also we have a sustainable business model that is sensitive to the environment we live in" Düzgören adds: "The textile sector is a challenging one compared to the other sectors in Turkey and in the world in terms of changing dynamics, production process and raw material supply. We produce high‐segment products in this sector. We manage our financial and operational processes with the right strategy. We have a large customer portfolio including global brands; we are successful in exports, which is an important factor that increases our brand value. With the support of Sabancı Holding, to which we are affiliated, and our way of doing business and experience, we are proud of being one of Turkey's most valuable brands. We created a healthy structure by managing our restructuring process in a controlled manner. With our collection for intercontinental fashion trends and customer expectations, solution‐oriented approach and innovative products in line with our global leadership goal, we are the biggest integrated high‐segment worsted fabric manufacturer in Turkey and in Europe under a single roof.