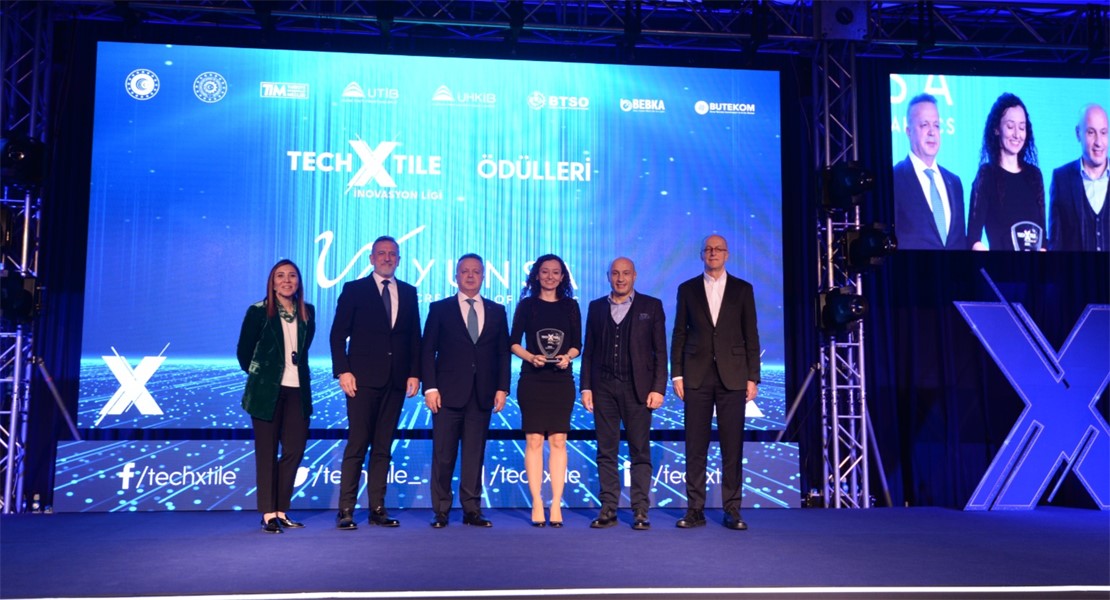 TechXtile Innovation League Award to Yünsa
13 December 2021
Yünsa ranks among the top 10 companies in TechXtile Innovation League
Yünsa, a leading global high-end woolen fabrics producer and exporter, stands out with pioneering R&D and innovation projects in textile industry. Yünsa has ranked among the top 10 firms in TechXtile Innovation League for successful R&D projects focused on innovation and technology.
Adopting a sustainability-oriented approach across all manufacturing and product development processes, Yünsa consistently works to develop innovative production processes that create high added value for Turkish textile industry and national economy, with minimum negative impact on the environment. The Company's ongoing efforts in R&D and innovation has also been acknowledged by the industry leaders, NGOs and NPOs. Most recently, Yünsa has been awarded by TechXtile Platform, a joint organization by Uludağ Textile Exporters' Association, Uludag Apparel and Clothing Exporters' Association, Bursa Chamber of Commerce and Industry, Bursa Technology Coordination and R&D Center, and BEBKA Development Agency, and joined the TechXtile Innovation League where the top 10 companies best-performing in R&D and innovation are listed.
Yünsa General Manager Mustafa Sürmegöz commented on the recent success; "Innovative, eco-friendly and sustainable solutions are at the heart of our production. We focus on technology and innovation in order to make a difference with a customer-oriented approach and maintain quality production, which reinforces our brand strategy. We continuously work on modernization and improvement of our technology and processes to improve product quality and reduce industrial costs. To that end, Yünsa R&D team collaborates with universities and research centers. As Yünsa, we pioneer the industry in building a culture of continuous innovation, adopting and developing new technologies. We have ongoing studies in technical textiles and smart textiles to support transfer and commercialization of technological knowledge. We are more that pleased and proud to see that our efforts are acknowledged and recognized by the industry's leading NGOs with the Techxtile Innovation League award.