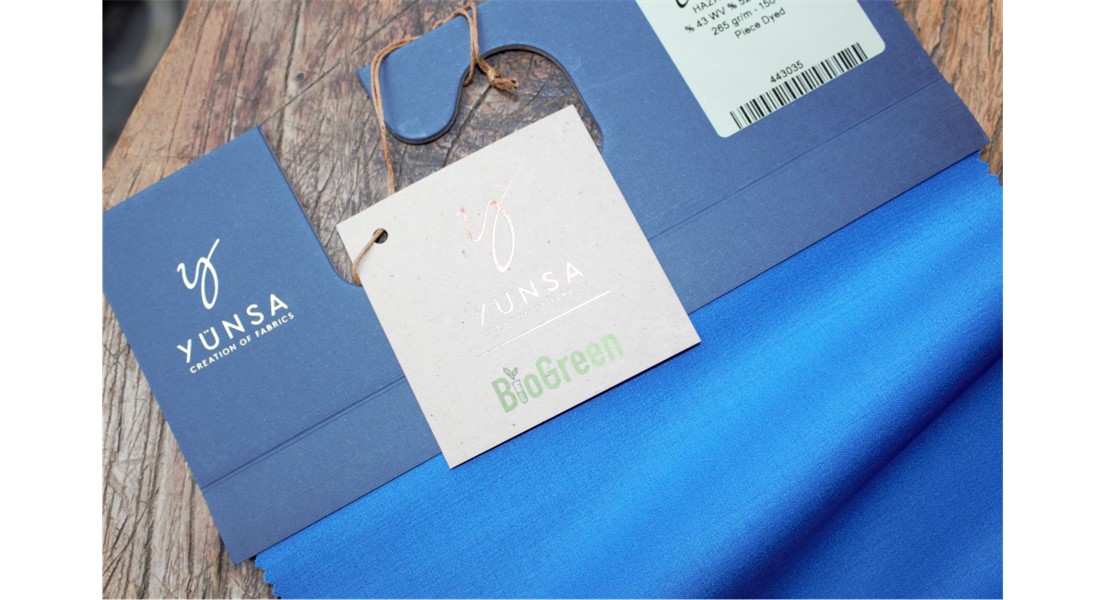 Yünsa develops environment-friendly fabric: Biogreen
13 February 2021
Yünsa, the leading integrated fabric producer in Europe, has recently developed environment friendly BioGreen fabric as a result of its R&D studies focused on sustainable products. BioGreen woolen fabric has 8 times less carbon footprint compared to similar products.
Yünsa, a woolen fabric producer exporting innovative products to more than 50 countries, diversifies its sustainable products portfolio to leave a more livable planet to next generations. Most recently, Yünsa R&D Center has developed the environment friendly fabric BioGreen, which is processed with an oil-based softener made from the seeds of natural wild plants. This process makes BioGreen fabric highly biodegradable in the nature.
Yünsa CEO Mustafa Sürmegöz notes that Yünsa's priority is to bring innovation into textile industy. "Nowadays sustainability is the most important topic on global agenda. We believe every industry should assume responsbility for sustainability. At Yünsa we always try to do our best in this area. At the heart of our production lies environment friendly, sustainable solutions and innovation. We are committed to ensuring that our production is nature friendly by reducing our energy and natural resources consumption and carbon footprint. BioGreen fabric developed by our R&D team is the result of these efforts. In production of BioGreen fabric, we use environment friendly green chemicals instead of petroleum-based products. This significantly reduces release of hazardous substances to air and water, and eliminates use of fossil fuels for energy. This finishing technique has 8 times less carbon footprint compared to similar techniques. We are very proud to be the first and only company in the world to use this techique on woolen fabrics."
BioGreen stands out as one of the most nature friendly applications in textile industry thanks to its miminum environmental impact and innovative technology which uses natural and renewable resources.