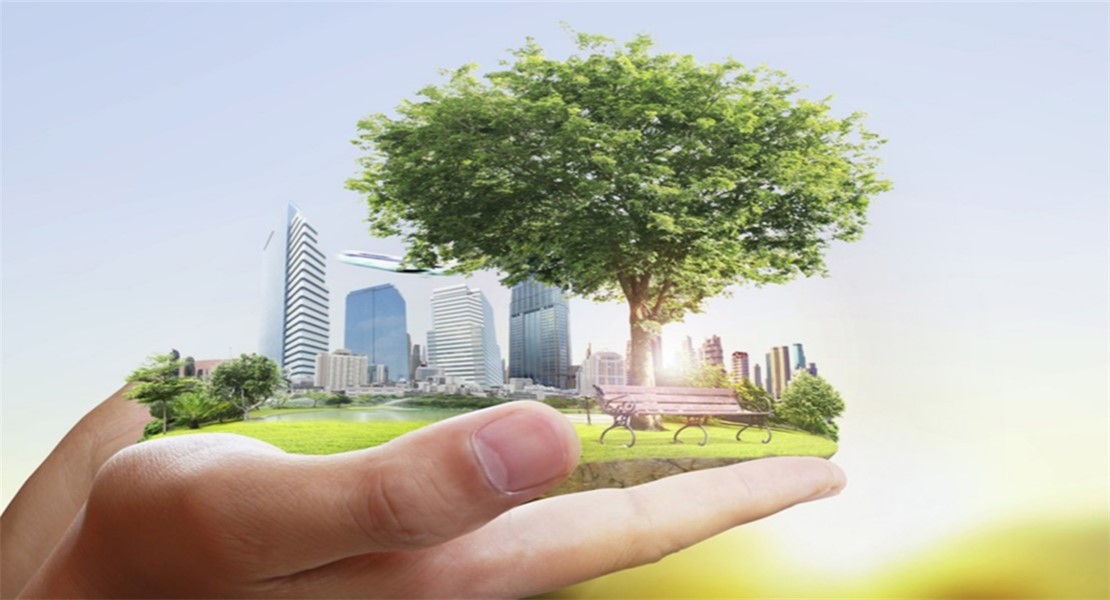 Yünsa Leads the Industry with its Sustainability Efforts
Yünsa achieves success both nationally and internationally by supporting sustainability through projects it has developed to use the standards and natural resources in the most efficient way.
On the occasion of Energy Efficiency Week, Yünsa Operation Director Engin Sarıbüyük has indicated that, according to the results of the CDP Climate Change Program and the CDP Water Program of 2017, by getting B‐score in both categories, they once again demonstrated the leading role of Yünsa in the textile sector.
Yünsa, the largest integrated manufacturer and exporter of the wool fabrics of Turkey and Europe, implements sustainability in its all business processes by considering it within the fundamental principles of the company In this context, Yünsa, which achieved national and international success in the energy efficiency, environment and waste management activities, is carrying out its operations in the line with its sustainability targets.
Yünsa Operations Director Engin Sarıbüyük stated that they determined and applied the best production techniques to minimize the environmental damage within the scope of the Clean Production Plan Development Report they prepared, he also said that: "We are carrying out R&D projects on energy and water saving issues related to cleaning and re‐using waste water, optimizing the use of natural resources, and reducing adverse impacts on the environment. Based on the results of the CDP Climate Change Program and the CDP Water Program of 2017, we continue to pursue our successes on the international platforms regarding the environmental protection issues by taking B score in both categories." First Sabancı Group Company to Receive ISO 50001 Certification Yünsa Operation Director Engin Sarıbüyük stated that they prepared strategical and systematic management regime with environment‐friendly projects by focusing on climate change studies to save the planet and went on the say: "Yünsa has been implementing the ISO 14001 Environmental Management System since 2004. Yünsa has proved to be the first company of the Sabancı Group to receive the ISO 50001 certificate by documenting its works in this field with the ISO 50001 certificate. Emission management in Yünsa includes management of greenhouse gas emissions as well as other emissions to protect air quality. Within the framework of SA Portal and CDP portal membership and transparency principle, carbon emission is determined depending on resource use. We carry out emission management for the preservation of air quality under the energy efficiency studies and our measurements are reported in independent accredited laboratories. We, as Yünsa, regard the efficient use of natural gas and electricity we consume as one of our priorities on sustainability. In this context, our Energy Manager and Planned Maintenance Pillars each year in September analyse the energy efficiency of the production departments, designs development and project works. We carry out only the projects which have the most significant influence. We gained an award with our "Enhancement of Woven Business Efficiency with Optimisation of Sizing Process" project in the 20th Quality Chambers Sharing Conference held by Turkey Quality Association (KALDER) in October 2017. We train our employees to internalize energy efficiency and to make energy efficiency a priority both in their own lives and in the working environment. By the virtue of our energy monitoring program, we monitor the consumption instantly and immediately intervene when we see consumption values with an abnormal value.
Thanks to all these efforts, we remain committed to economic, social and environmental sustainability" International Standards are Implemented in Healthy Fabric ProductionYünsa does not use any prohibited chemical substances during the production process. Yünsa Chemical Management System, established for this purpose, controls compliance of every chemical to be purchased with the customer regulations. In this direction, Eko‐Tex® 100 certification, which is a worldwide standard testing and certification system for raw materials, intermediate and final products for all processing stages related to textile products, has been renewed.
Waste Water is Recycled
Yünsa, who conducts an R&D project on reuse of waste water by cleaning, classifies waste according their type and contributes sustainability by providing recycling or disposal of in licensed facilities after the wastes are collected separately at the source in accordance with the applicable legislation and regulations.